With a slogan "Creating a better future by transforming education", Bett Show in London is all about the latest education technology, innovations, inspiration and overwhelming number of digital products to create new learning experiences.
Let's admit it - we might have smiled at our older relatives trying to work their brand new smartphones, tablets or other devices we could operate with our eyes closed and with one hand only.
But while wandering the aisles of the exhibition hall full of VR/AR innovations, code wizards, robots and the continuing rise of AI all around, I wondered: who will be the last one laughing when my kid will inevitably be smarter than her family when it comes to technology? What kind of edtech innovations are we going to see in the next ten or fifteen years?
Defining the future at the Bett Show 2018
I visited a learning technology exhibition, Bett Show 2018, which took place in London ExCel exhibition centre in the end of January 2018. With 850 companies, 103 new edtech startups and over 34700 attendees from 131 countries, the event is huge - the friendly advice about comfortable shoes, water bottle and some snacks turns out to be very useful.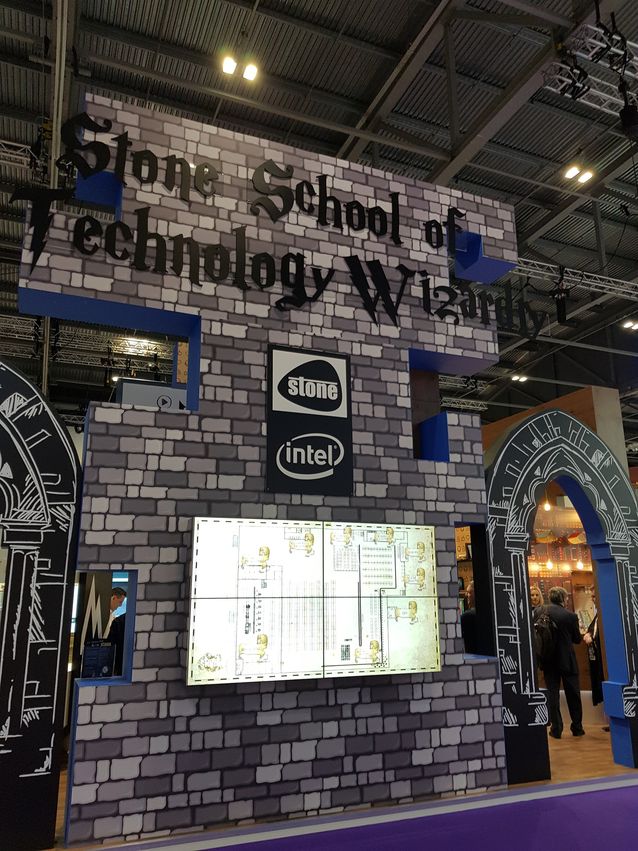 Exhibitors at the Bett Show present many different outcomes of what learning could, and in many cases also will, look like in the future. Today's post-millennials are familiar with technology and social media, but young school children of 2030's are not even born yet. As we know our children are learning and training for the jobs that don't exist yet, and visiting Bett Show made me even more sure that playing should definitely not stop after kindergarten and school: you need to play to create, and that applies also to studies and work. In the age of automation, creative problem solving is a very important skill that needs to get enough room in school timetables.
On exhibition day one, Microsoft's Barbara Holzapfel talked about the Class of 2030 and mentioned some skills that students of 2030s need. They include for example student-centricity: students want to navigate their own learning. Also social and emotional skills along deep cognitive skills and mastering content are important. Students want personalisation, not automation.
Edtech offers endless possibilities to learn
Everything does not change every year, but it was easy to spot some edtech trends: visitors were able to learn about robotics, 3D printing, interactive floors and tables among other innovations. Kalle Huhtala talked about STEAM (Science, Technology, Engineering, Art, Mathematics) in his blog text about the Bett Show 2017, and those subjects were present with numerous solutions also this year.
AI, artificial intelligence, was a hot topic. The possibilities of AI in education seem to be endless: among many examples AI could help find students who are at risk of dropping out from studies and be helpful when thinking of children with learning difficulties, even when making a dropout profile and identifying gaps in student performance. AI can also be helpful for example in solving wicked problems.
VR and AR were present everywhere. HoloLens was one of the great examples of what possibilities augmented reality already has. Mixed reality (MR) as a term was seen and heard often. Mixed reality could be defined as merging virtual reality with real environment - not every visitor was familiar with the term yet, as noticed in polls during seminars.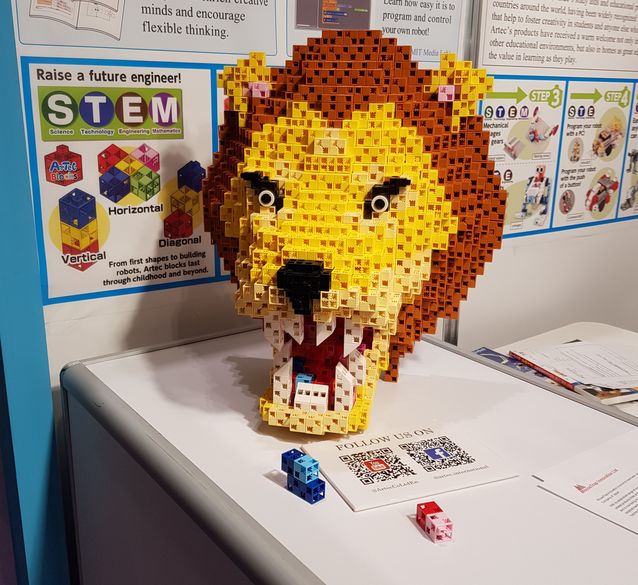 Hearts of the robots are made by humans
Bett Show 2018 left me inspired, overwhelmed and curious. In the middle of all technology, conversations with teachers at the exhibition told a familiar message: the pedagogical purpose of all edtech innovations will and can not be forgotten whilst immersing oneself into the world of VR, MR, AI and robotics. A robot without an educational "heart" is a nice toy, but those who manage to bring good pedagogical value to the tech-based experience will stand out also in the future. Social & emotional skills and empathy are and will be even more valuable when making the most of learning innovations.
And what about young, tech-savvy students in 2030s? Thinking of my child some years from now - interesting to bet how many - perhaps programming a robot to have some fun at parents' expense amuses me a lot already.